A Hail Proof Roof?
Fixing a hail-damaged roof isn't cheap.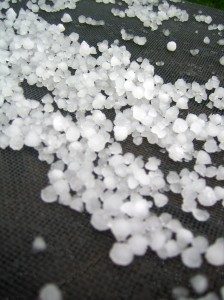 With the threat of damage from weather and natural disasters, the roof is one of the most important parts of the home that needs maintaining. Being proactive in roof maintenance is best. Proactive homeowners can invest in " impact-resistant roofing", especially if they live in an area known for hail, strong winds, and thunder storms. Doing so can cut insurance premiums as much as 30-40%.
It's best for homeowners to talk to their insurance agents to learn about specific discounts for materials other than standard asphalt for the roof. While metal roofing will usually provide the largest discount, it can be much more costly than standard asphalt shingles. Experts suggest considering heavier-grade Class 4 modified asphalt and shake shingles, which include a 30- to 50-year limited warranty. This is a more economical alternative than replacing a roof damaged by storms.
The idea is — spend a little more money now and pay less down the road.
One way homeowners can lower their insurance bill is to choose a tough roof.
Impact Resistant Roofing Classifications: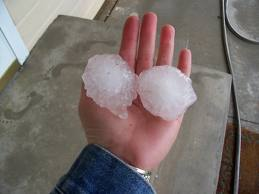 Class One – withstands 1 ¼" steel ball impact
Class Two – withstands 1 ½" steel ball impact
Class Three – withstands 1 ¾" steel ball impact
Class Four – withstands 2" steel ball impact
Impact Resistant Roofing Options:
Asphalt Shingles
Currently Several Major Manufacturers Producing Class 3 and 4 products
Available in 3 Tab and Dimensional Products
Simulated Wood and Tile Products
Simulated Shakes and Slates made from recycled rubber
Fiber-Cement Shingles
Metals
Available in numerous types – standing seam, tiles, shakes and panels
Usually Class 4 rated – Still subject to cosmetic damages
NOW AVAILABLE: Protective Coatings as applied by Roof Armour Inc. based out of Fort Macleod, AB.
Insurance companies like this product and so does the consumer.
Generally hail makes tiny cuts though roof membranes, however with protective coating, the hail stone will just bounce off.
When class 2 hail tested, the coated membrane did not show any signs of cracking, splitting, separation or rupture under examination when magnified 10x.
Don't be part of the stat … "August 12-13 2012: A massive hail storm wreaks havoc on Calgary and surrounding area (Cardston) costing insurers about $552 million"
Help your Roof Survive with Roof Amours' Protective Coatings. www.RoofArmour.com